Being in leadership roles over many years with teams of ones and two's to teams of hundreds, the impact of a good manager or leader can be felt by the entire organisation. The question is how do you become 'that leader' or if you are 'that leader' how to you use that privilege to do good in your organisation.
After my recent post, and taking up the challenge of improving my life, the teams came up with ideas on how they would like to improve themselves. As our internal Corporate Wellness lead, Jeff Malone, worked with the sales team on the idea of incorporating some exercise into our next sales meeting.
The idea was formed, a Mount Lofty walk, where the team could have their meeting overlooking the top of Mount Lofty and leverage the recently generated endorphins to creatively work on solutions to our most recent challenges within sales and how we improve the value to our customers.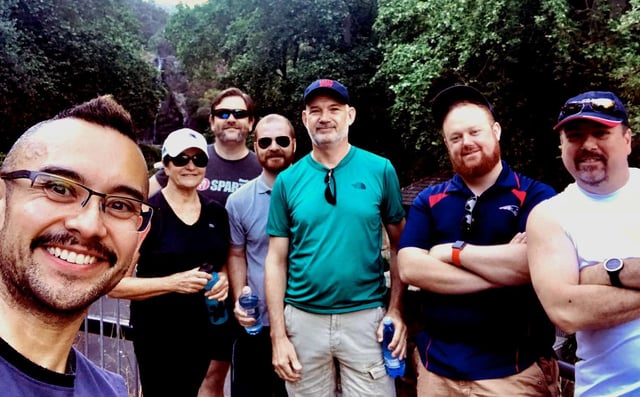 So proud of the sales team taking up the initiative, along with a few of our leadership team along for the ride too.
Jeff Malone (CW Consultant), Lorraine, Matt, Paul, Mark, Drew and John
From my point of view, I am immensely proud of the fact that I didn't organise this, nor even attend it (being overseas at the moment) this was 100% generated by my team of their own volition. It mirrors perfectly to a great LinkedIn post by David Norris that I read recently which talked about how people do what they see, and not necessarily what you say as a leader.
The question for you ... what are you doing or saying that people around you will mirror or act on?
For those Executives reading the post, will you take up the challenge of implementing something like Corporate Wellness in your organisation and see how it positively impacts your culture and business?
---
Blog: Subnet Corporate Wellness, Day 8
Reference: Subnet Corporate Wellness Day 1, Subnet Corporate Wellness announcement on LinkedIn
Source: Brett Lodge, Managing Director.