I write this post in wrap up of a rewarding, challenging but overall a positive 2017, and in the mindset for a fantastic and uplifting 2018 about to dawn.
With my journey kicking off to improve the culture and wellness within our organisation in 2018, I have already picked up so much insight into my mindset, along with seeing how a simple change can positively effect the organisation in big ways.
Over the last couple of weeks we have had my first Board Strategy Away session kicking off in Port Noarlunga. With Corporate Wellness on the mind, and understanding the benefits we have already seen with the Sales Teams Mount Lofty session, Matt and I wanted to try it out with a spirited walk through the beach followed by a hike through the cliffs.
During our session we talked strategy, upcoming exciting changes for Subnet in 2018, ideas on structure and business diversity whilst picking up another 15k steps on a beautiful summers day.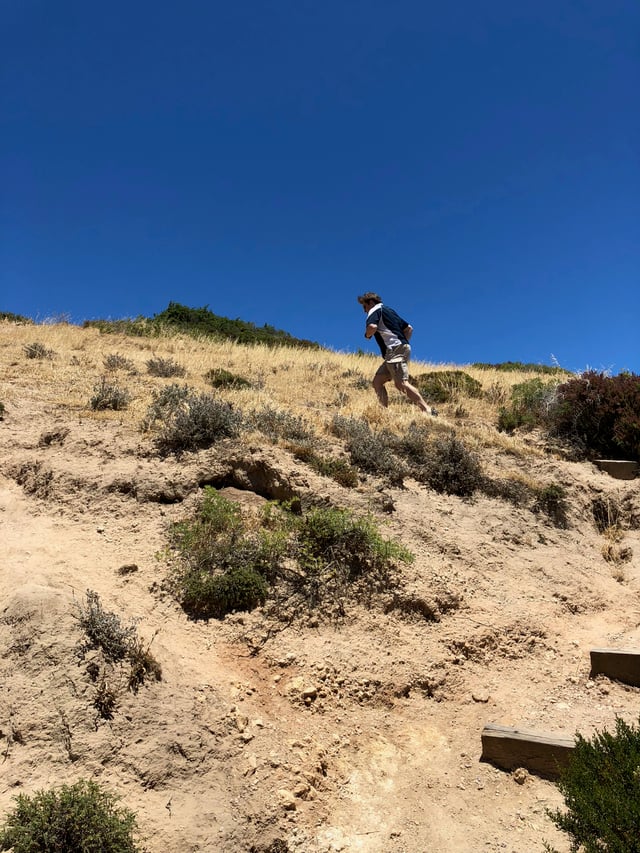 With the benefit of blood pumping through our bodies and brains, we came up with creative solutions to complex problems and utilised a different way of thinking that I believe will continue to positively impact our business over the next 12 months.
Some of those sessions, including reading many of the benefits of standing desks, I also finally pulled the trigger ordering another 8 desks and enabling most of the eagerly awaiting sales team in the process to get their stand and mobility on.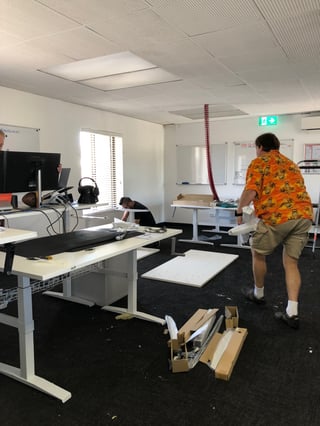 During this week between Christmas and New Years (hence the outfits!) we took the time to set them up in prep for many of the Sales Team returning and moving the Corporate Wellness team upstairs to make room for all of the new services hires recently completed in December.
Now, with a few days into my Standing Desk conversion, I have already found that I have become more accustomed to shifting on my feet, walking more to catch up with the team and I'm even noticing some small benefits to issues I have had with my lower back. I hope there are more benefits to come, however if the standing desk is more of a non-starter I will let you know that too. Fingers crossed.
We are really only a short distance into our Journey, but we have already seen positive results which makes me optimistic for the improvements in 2018. If you would like to change your 2018 for the better (or your whole businesses outlook) please dont hesitate to get in contact to have a chat about how we could facilitate your own Corporate Wellness journey.
---
Blog: Subnet Corporate Wellness, Day 32
Previous Blog: Subnet Corporate Wellness Day 22
Source: Brett Lodge, Managing Director.